Kitchens are among the most popular remodeling projects, which means there's plenty of information available on choosing the styles and colors that work best for your home. But there's much less talk about the basics: for instance, what makes for a quality custom kitchen cabinet? Let's go over a few pointers.
Superior Materials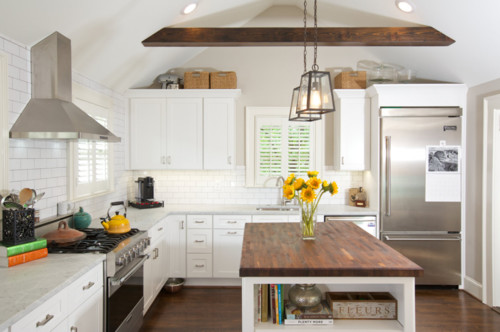 The first decision you'll make when selecting cabinets for your kitchen remodeling project is which material to use. As you might expect, the highest quality cabinets are made from solid wood such as hard maple, cherry, ash, birch, pine, hickory, and red and white oak.
Be aware when working with solid woods that they should be completely finished on all sides before being transferred from their manufacturing company to your home since atmospheric changes in moisture can warp unfinished surfaces.
The second best cabinet material option is a plywood core with a hardwood veneer.This combination is more affordable than solid hardwood and can still appear authentic since its outside is composed of hardwood, but because the hardwood layer is thinner, its overall integrity can't match that of hardwood.
Materials to avoid include thermofoil and laminates. Thermofoil cabinets use heat and pressure to bind a printed vinyl exterior onto a substrate, while laminates are made from a paper substrate, a printed and colored surface, and a protective coating.
Cabinet Construction Counts
In terms of the cabinet construction itself, you'll first want to make sure that your wood is thick enough to support the weight of high-quality countertops. This means that your front frames should be ¾" thick. You'll also want to make sure that you're using solid hardwood to mount your cabinets to your walls.
Next, examine how your cabinets are fitted together. Cabinet boxes should be supported by l-beam or corner braces, and the wood should be fitted together with tight dovetail joints for maximum stability. (Other cabinets use dowels, rabbets, glue, or staples for joining, but these are less stable options.)
Top Drawer Hardware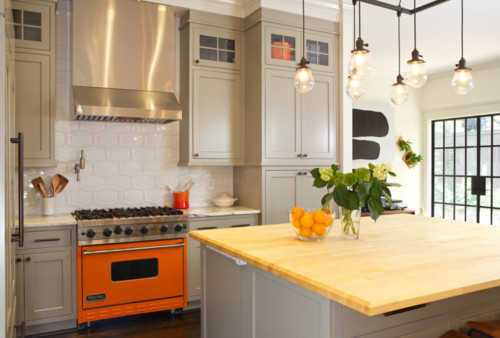 Now it's time to look at the fine tuning. Many cabinet drawer slides are made of nylon or plastic, but you'll want to make sure yours are made of metal slides with high load bearing ratings. Next, it's best if the slides are mounted underneath rather than on the side so that you can maximize your storage space inside the drawer.
Finally, don't forget that investing in special features can make a substantial difference in ease of use. Here's what to look for: full extension or over-travel slides so that your drawers extend fully; soft-close action so that doors and drawers will protectively close themselves when directed; and adjustable drawer slides so that you can realign pathways when cabinet alignment shifts with time.