You may have heard it said that the devil is in the details. If this is true, then so is the inverse: while details are where slipshod workmanship shows up, they're also where meticulous craftsmanship shines. Let's take a look at some of our diverse custom carpentry projects in Atlanta.
Kitchen Cabinetry
In this traditional Arts and Crafts kitchen, we created custom cabinets with a rich, high grain and carefully constructed the faces of each with meticulously executed uniformity, introducing interest through detailed end panels and flutes in the kickboards and doors.
Here's another, more modern kitchen island with shaker cabinetry and a beautifully vibrant paint finish.
Built-in Cabinetry
We also craft built-in cabinetry in other areas of homes, be they sophisticated family room closets to store books and instruments, playful recessed storage cabinets in kids' rooms, or hidden bookshelf doors that swing forward to admit passage.
Wall Paneling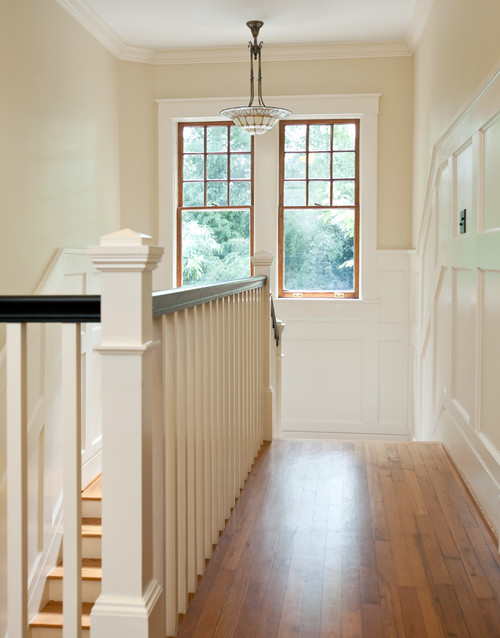 While the cabinets shown above all serve as both beautiful and functional pieces, sometimes woodwork is purely decorative, as in this staircase paneling and banister and this old-world dining room with elaborate paneling, crown molding, and window trim work.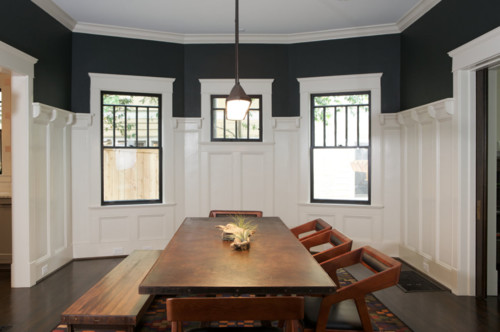 Mantel Pieces
If you recognize this mantel piece, it's because it fits flawlessly with our Arts and Crafts kitchen cabinets shown above. Its decorative corbels, inset tile, and carefully constructed paneling work together to create a piece that is at once simple and beautiful. For contrast, here's our more contemporary take on a mantel framing for this modern fireplace.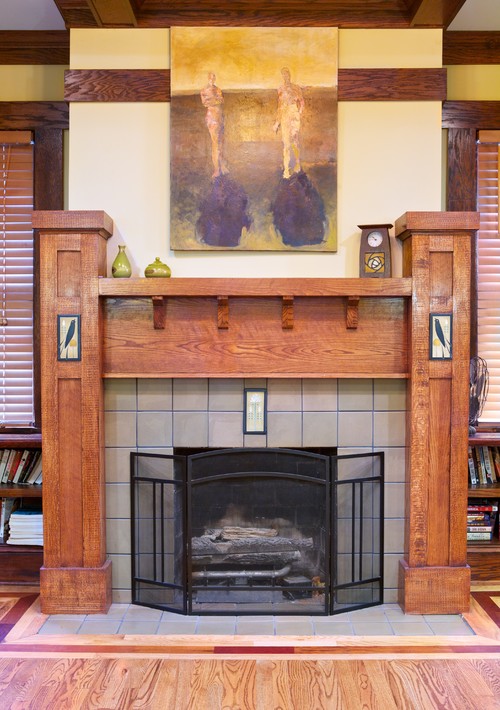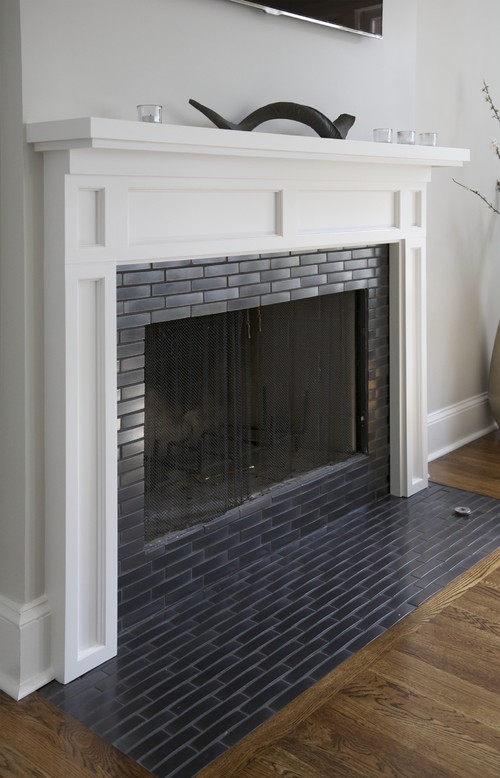 Extras
To complete our tour through our traditional Arts and Crafts remodel, here's the custom carpentry display on the staircase. It features intricate railing, lighted banisters, and nooks that house pendant lights.
Switching again to a more contemporary home, we find a sleek and precisely plumb wine cellar that any sommelier would be proud to call their own.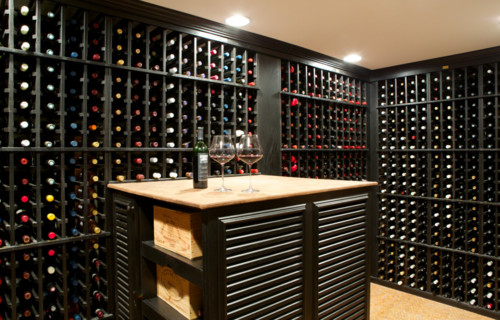 Finally, delicate woodwork isn't reserved only for a home's interior. In this remodel of the oldest house in Cobb County, for example, we painstakingly crafted each decorative corbel and railing to pay homage to the home's historic grandeur.
No matter the home and no matter the project, we enjoy finding new places to apply our expertise with custom carpentry in Atlanta, and we look forward to helping you realize your detailed home design goals.